Mainly Italian
Savouring delicious and beautifully presented food has the powerful ability to bring happiness and to create some of the most enjoyable and memorable experiences imaginable. Prepare to be immersed in contemporary Italian cuisine and Daniela's rich culinary journey growing up in an immigrant Italian family based in multicultural Australia. Daniela shares some of her favourite family recipes that have been passed down through generations, and others that have developed lovingly over time. While mainly focussed on Italian food, this book is more about making great food a part of everyday life. Delicious food need not be complicated, and this book debunks the myth that making things from scratch is only for highly skilled cooks. There are recipes ranging from easy focaccia salata, to soups, pastas, meat and fish dishes. Daniela provides step-by-step recipes guiding us through the highly satisfying art of making pasta, gnocchi, gnudi, pizza and bread from scratch and provides lots of useful tips along the way. There is a whole section dedicated to Italian style vegetables that will have your family asking for more. The extensive range of sweets, some of which she used to bake at her café, include her famous baked ricotta tart. This book is all about celebrating good food and basking in the pleasure and satisfaction that accompany great cooking.
$40 Shop Now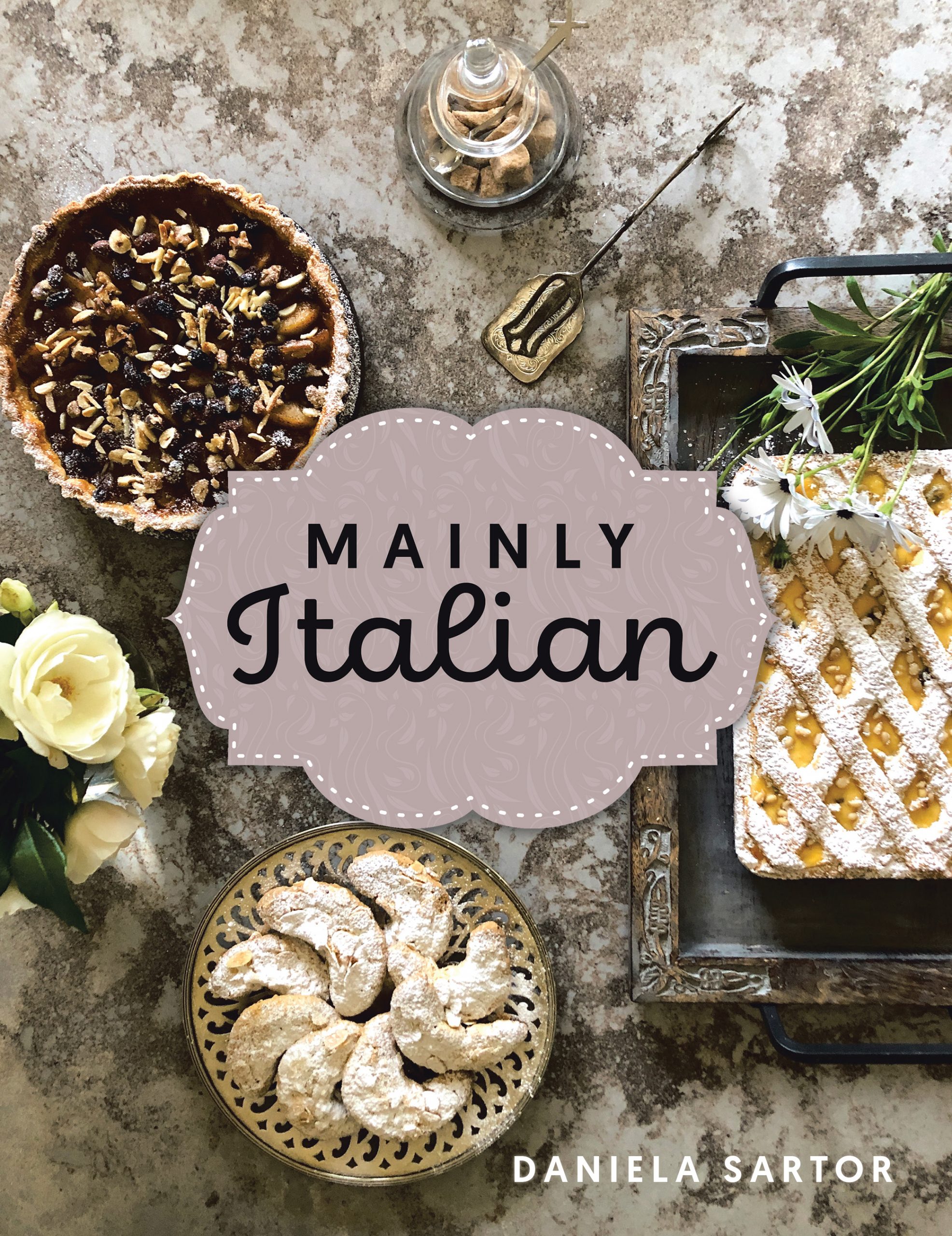 Refunds will only be made for mis-bound or faulty books or products, whereby "faulty" is the result of production and not due to damages caused by third party handlers or shipping companies. Only the cost price of the book or product will be refunded. If you receive a faulty item, please contact us at info@danielacasacucina.com.au within 5 business days of receiving the product. If the item is demonstrated to be faulty, the customer must return the item by post (at their own cost) prior to a refund being issued.
Signed book(s) can be collected from East Ivanhoe upon arrangement. Please indicate if this is the preferred option on check-out.
| | | |
| --- | --- | --- |
| Within Australia | Shipping time | Flat Rate Shipping cost |
| Australia Standard Shipping | 2-6 business days (approx.)* | $15 for up to 5 kg |
Book details: 168 pages; dimensions 21.5 x 28.5 x 1.2 cm; weight 645 g
*Tracking number provided. Please allow for COVID delays.
Apron
Commercial quality embroidered apron with adjustable strap and large pocket. Available in black or white.
Apron + Cookbook
Apron plus book package at discounted price. See details of items in separate entries.